Thank you for making a difference in the lives of the boys and young men of The Micah Project.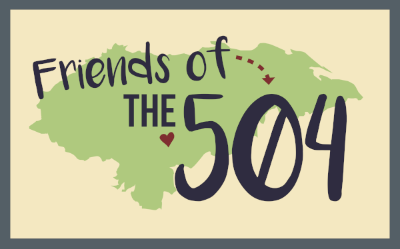 504: It's the country code of the place we love—Honduras. If you're calling a friend who lives down here, you'll type it before his or her number. We proudly wear its digits on t-shirts and represent our home with "504" ball caps. It's also the idea behind our new giving campaign. To become an official "Friend of the 504," pledge to donate at least $50 to the Micah Project every month this year, and we'll send you a limited edition t-shirt as a way to show our gratitude!
You'll have until March 31st to become a 2018 Friend of the 504! Signing up after that date is great, as well, but we won't be able to get you a shirt until next year!
Scroll down to donate online, or send checks made out to "The Micah Project" to the following address with a note including your t-shirt size and your pledge to donate each month: The Micah Project, Inc., Dept. 357, P.O. Box 4346, Houston, Texas 77210-4346. 
The Micah Project operates as an expression of God's love through the donations of hundreds of supporters all over the world. Please become part of the Micah family by becoming a contributor! The Micah Project is a 501 C (3) non-profit organization.  Donations in the United States are tax deductible to the extent allowed by law. If you have questions about your donor account or need to make corrections, contact Tina Summers at tsummers.micah@gmail.com.
Check Donations: Please make out checks to The Micah Project and mail to the following address.
The Micah Project, Inc.
Dept. 357
P.O. Box 4346
Houston, Texas 77210-4346
Online Donations: To make a secure donation online, please fill out the form below.
*You may have noticed that this page's web address looks a little different than the rest of our site. The "presencehost" is what we have set up to ensure the security of your card information.